Canterbury Health Laboratories' virology and serology section has a long history of providing expertise in infectious serology, traditional virus diagnostics and state of the art molecular diagnostic tests.
Supported by an established and highly experienced team of scientific officers, scientists, technicians and medical microbiology specialists, we provide an extensive range of diagnostic testing services to both primary and secondary care sectors. The section offers up to date technologies and a variety of commercial as well as in-house developed assays supporting rapid and accurate diagnosis for optimal patient management.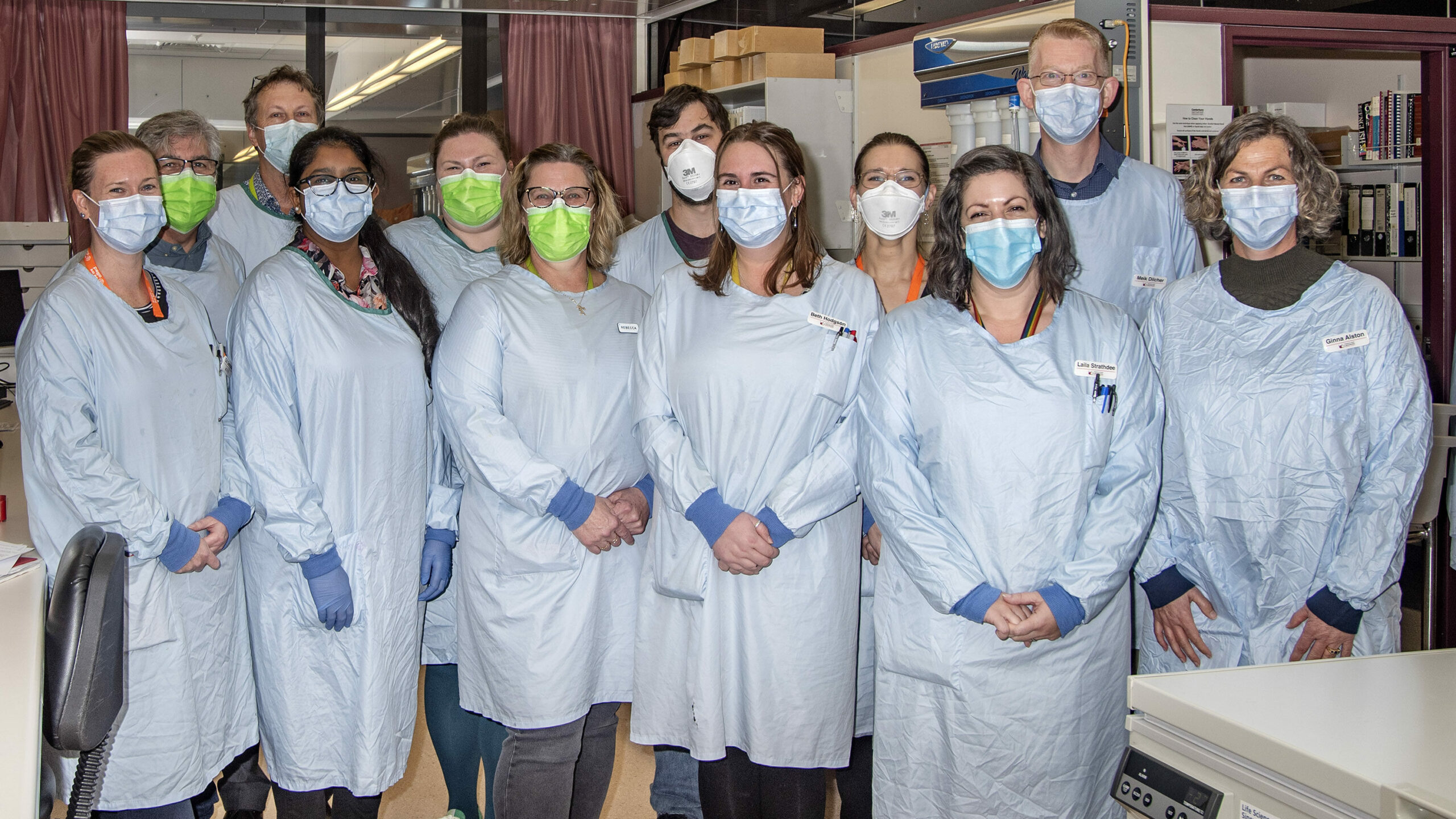 We provide routine large volume automated infectious disease serology, niche specialist serology, and molecular assays for infectious disease diagnosis and surveillance. We utilise a variety of methodologies and automated techniques allowing us to offer a comprehensive range of testing.
We have been early adopters in the field of molecular virology and have continued to lead with the development of assays to diagnose emerging pathogens including SARS, SARS-CoV-2, MERS and various influenza virus subtypes. This allows us to be rapidly responsive to clinical and public health needs.
Recent additions to our assay platforms to meet the demands of COVID-19 have included locally designed and built robotics and random-access molecular equipment. These additions have ensured the fast turn-around-times required to deal with the challenges of a pandemic.
The molecular menu we offer includes rapid diagnostics, viral load monitoring of blood borne virus diseases and sequencing. Within NZ we are one of few laboratories to provide whole genome sequencing (WGS) in a clinically useful turn-around-time to assist with the in-depths molecular characterisation of viruses involved in local or national outbreaks, such as measles.
Our services extend to referral work from other hospital and private centres as well as commercial work and we remain the World Health Organisation (WHO) New Zealand National Measles and Rubella Reference Laboratory.
COVID-19 Testing
CHL has been at the forefront of New Zealand's COVID-19 pandemic response.
We have a dedicated and established workflow (and team) for large volume SARS-CoV-2 testing as an entity within our Virology Section.
Please check out our dedicated COVID-19 page for further information.